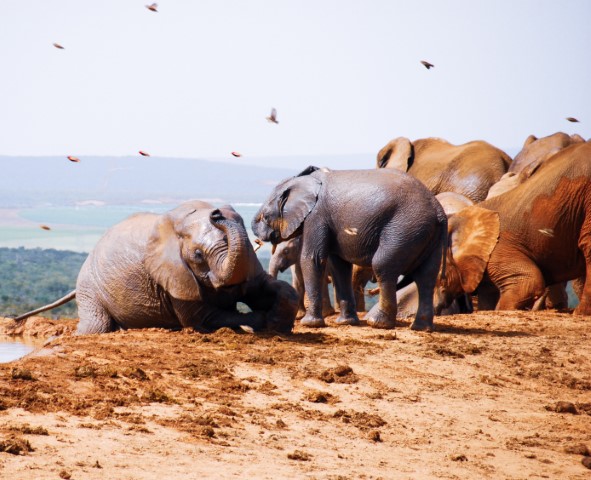 Addo Elephant Park
Day Tours
Join us for a day out in one of South Africa's oldest parks, Addo has been in operation since 1931 and is famous for its elephant population. However, there is much more to explore and see than just elephants, with a range of smaller wildlife and ecosystems available, in fact 5 of South Africa's 9 types of vegetation types are located within the park. This makes Addo one of the most diverse parks in the country and a major role player in the Eastern Cape's tourism industry.
We here at Stellenhof Country Estate are committed to showcasing Addo through our day trip, the tour runs from 10 am to 4pm in an open vehicle allowing us to explore most of the park in a relaxed and leisurely fashion and spending the time at sightings exploring as well as the more common animals like warthog, kudu and zebra not to mention birding and plants and trees.
Game drives are R2000 per person.  Single supplement for an individual is R2500. Children over the age of 6 are R1000. Includes water, tea & coffee, a light lunch, and entry fees to the Park.
Please note prices may be subject to change without prior notice.
Bookings can be made upon arrival at reception or via email in advance.
Please feel free to make inquiries and we will be happy to answer any questions you may have.