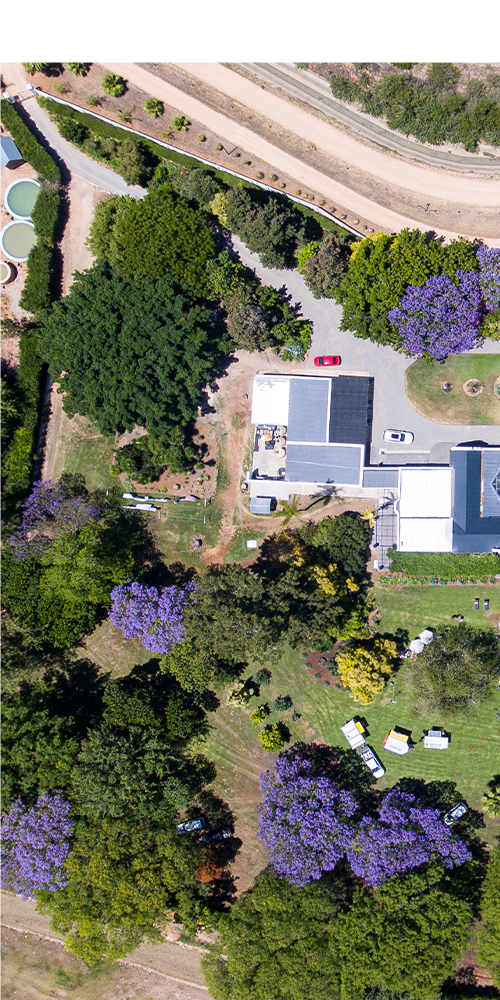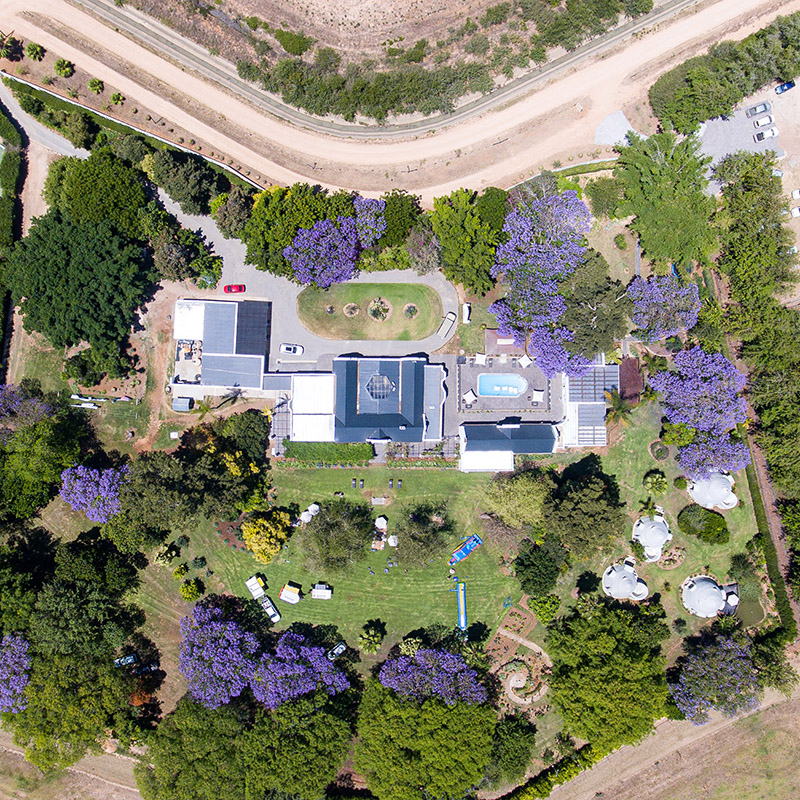 Stellenhof Country Estate is a bed and breakfast venue nestled in a permaculture paradise that provides comfortable child-friendly accommodation in Addo. 
We border the magnificent Addo Elephant National Park in the Eastern Cape (a maleria-free area).
Join us on a full day Safari Tour with our open Game Viewer, to see to see 5 of the Big 7.
Surrounded by an exquisite bird-filled garden, our outdoor lapa and pool area is the perfect place to sit back, relax and enjoy a beverage with friends or family.  We welcome you to our Cape Dutch Homestead and Earth bag Domes. 
Our onsite restaurant offers complimentary breakfast options, light lunches and hearty dinners.
We commit ourselves to make your visit a memorable one. 
There's lots to do in the area from the longest double zip line in Africa for the adrenalin junkies, to big 5 viewing and leisurely walks through our citrus orchards.
EARTH BAG DOMES
& Cape Dutch
Book one of our luxury earth bag domes in our permaculture garden for a unique experience, or one of our classic Cape Dutch suites.
The Story of the Earth Domes
A shovel, numerous bags, clay, sand, cement some barbwire and we were off building our earthbag domes. Credit for developing these amazing structures is Architect Nader Khalili from Cal Earth in California.  www.calearth.org  Earth bag domes provide a low cost, low impact housing which can be implemented all over the world. It offers protection from weather extremes, like fire and hurricanes and even with stand earth quakes. Our project started with a few permaculture students who thought it would be a good idea for Stellenhof.
The previous owners agreed with this because they could use material generally found, or produced on the farm. The enthusiastic team, led by Andrew Mugford finished their dream domes just before Christmas in 2015. In the process, two inspiring people have passed on, Hazel Mugford and Hansie Flippies. Without them, this dream would not have come to be.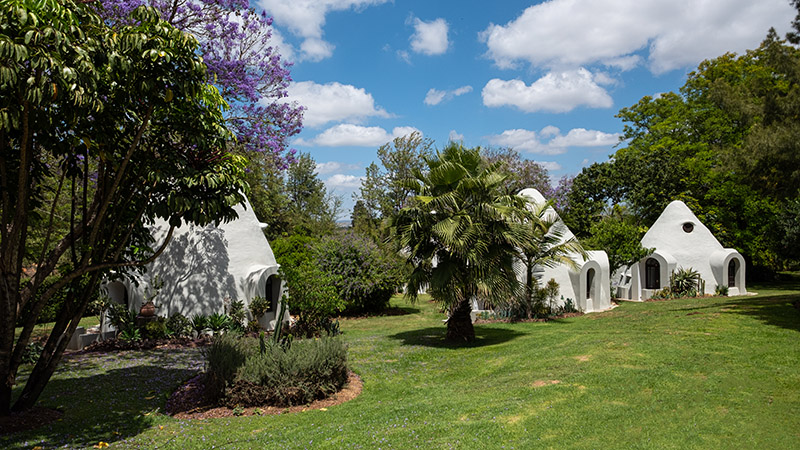 Stellenhof was built during the late 1800's by Mr Dougal McBean. Sir Percy Fitzpatrick, author of Jock of the Bushveld, got together a group of people to buy land in the Addo area. Some didn't stay long for the promised amount of water was not delivered at that stage. Sir Percy Fitzpatrick built a big dam to resolve this issue as it was a time of little rainfall and drought.  This farm was originally designed to grow oranges and grapefruit.  Many farms in our area still do the same.
Call
Mobile: (+27) 63 640 9396
Write
Postal Address:
PO Box 195, Addo, 6105, South Africa
Visit
Stellenhof Country Estate
51 Divisional Road
Addo, South Africa
GPS Coordinates:
33º33″33.45 S and 25º42″37.15 E